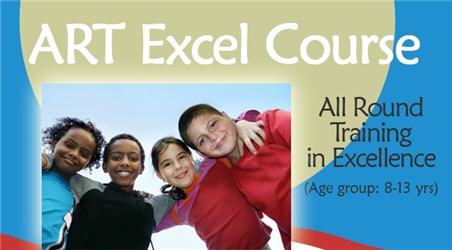 "The true measure of success is a happy, healthy, well-adjusted child that is able to deal effectively with life's challenges." - Sri Sri Ravi Shankar
Friday August 10th - 5pm to 8pm (followed by dinner)
Saturday and Sunday - August 11th & 12th - 10am to 4pm
Venue: Hindu Temple Classrooms
Presented in a practical and fun format, it appeals to children of all backgrounds aged between 8 and 13 years. The ART Excel course helps them gain good personal skills and gives way to their best natural potential.
In order to be successful in life children need, not only academic skills, but also life skills, this is where the ART Excel course comes in.
ART Excel students learn:
The Six Golden Keys to Success
Yoga and breathing processes which help eliminate fear and anxiety
Techniques that enhance focus and concentration
Simple meditation and relaxation techniques
Skills in friendship, leadership and teamwork.
ART Excel is being offered on behalf of HTCC this summer for a special discounted fees of $75 (which also includes food expenses). Proceeds will go to the Temple.
Gift your children this valuable present this summer. For registration, please call HTCC today.
About Faculty - Priya Prabhu, an Art of Living facilitator, will conduct this program on behalf of HTCC. She has been working with children for more than a decade and volunteers her time to travel and teach across Midwest. In Kansas City, more than 200 children from two schools have learnt the program with her.